Are you responsible for managing a team that requires help desk support? If so, utilizing Microsoft Teams can revolutionize the way your organization provides seamless and efficient assistance to its users.
In this article, we will delve into the advantages of utilizing Microsoft Teams as a help desk solution and share some best practices for maximizing its potential.
The benefits of using Microsoft Teams as a HelpDesk
Boost collaboration in the workplace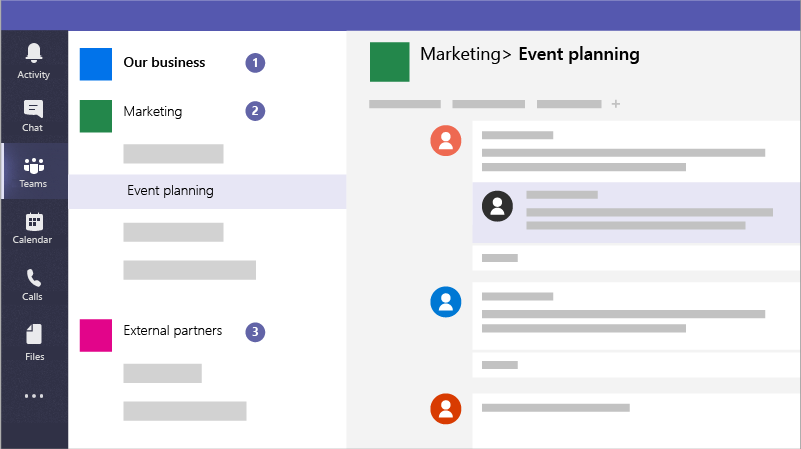 Incorporating Microsoft Teams as a help desk solution can significantly enhance workplace collaboration within an organization. The benefits of using Teams extend beyond just providing effective customer service support; for example:
Enables effective customer service support by providing a user-friendly interface for customer service advisors to efficiently manage and respond to support requests.
Streamlines the support process by allowing multiple team members to collaborate on a single issue simultaneously, reducing response times and improving issue resolution.
Enhances productivity and efficiency by enabling employees from different departments to collaborate on projects and address issues together in a central platform.
Provides a single location for all customer service interactions, making it easier to track and manage support requests and maintain customer satisfaction.
Integrates with other Microsoft productivity tools such as Microsoft 365 and SharePoint, enabling seamless workflows and enhancing productivity across the organization.
Your team is already using teams
Microsoft Teams can provide a single unified place to solve customer service needs while still leveraging the platforms that they have accustomed their support team to.
By using Teams as their core help desk, customers can get assistance without needing to shift between programs.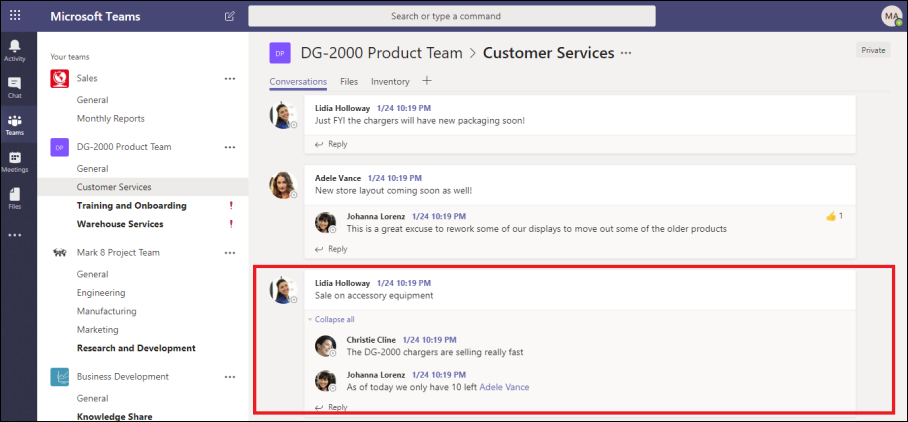 For instance, customer services reps can use the instant messaging feature to send threaded messages back and forth with customers in order to quickly find solutions -- without having to switch applications or forums.
Overall, integrating teams into help desk processes could be an efficient way for businesses to improve their customer service experience while streamlining their workflow at the same time.
How to use Microsoft Teams for Customer Service
It's evident that implementing Microsoft Teams as a customer service solution can be advantageous for both businesses and customers alike. However, Teams was originally developed for workplace collaboration rather than customer service delivery, so using it effectively to provide premium digital support requires a bit of strategy.
How can businesses achieve optimal customer engagement through a Microsoft Teams infrastructure?
The answer lies in integrations.
One of the most efficient ways to provide customer support is by using a live chat widget that integrates with Microsoft Teams.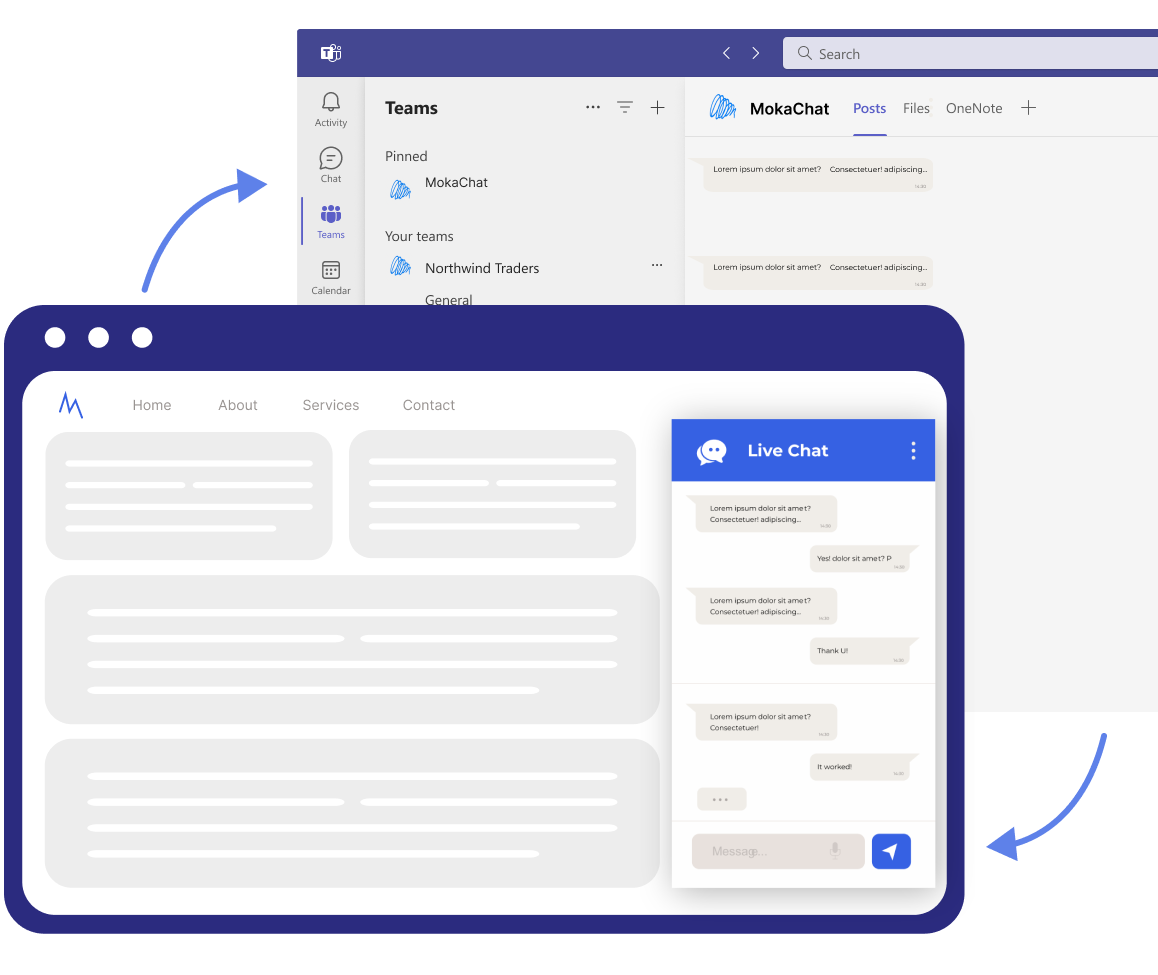 It offers Real-time Support: Live chat enables real-time communication between customers and customer service representatives, allowing quick problem resolution and instant responses to inquiries. Also, Enhanced Customer Experience: A live chat widget that integrates with Microsoft Teams can also enhance the customer experience by providing personalized and timely responses to inquiries. This can lead to greater customer satisfaction and loyalty.
Creating a HelpDesk Live Chat Widget in MS Teams: A Step-by-Step Guide
If you're looking to provide a better customer experience on your website, adding a live chat feature can be a great way to achieve that. By engaging with your visitors in real-time, you can provide quick and helpful support that can make a big difference in their overall satisfaction with your website.
With MokaChat you can easily chat with visitors directly from Microsoft Teams. Start conversations with visitors on your website through a Live chat widget and convert those visitors into customers. All from inside Microsof Teams.
How to create your helpdesk widget
To get started, you'll need to create a MokaChat account. Once you've done that, you can follow the steps below to create your Live Chat widget for Microsoft Teams.
1. Register with your Microsoft Account and you will be invited to install MokaChat bot on your Teams team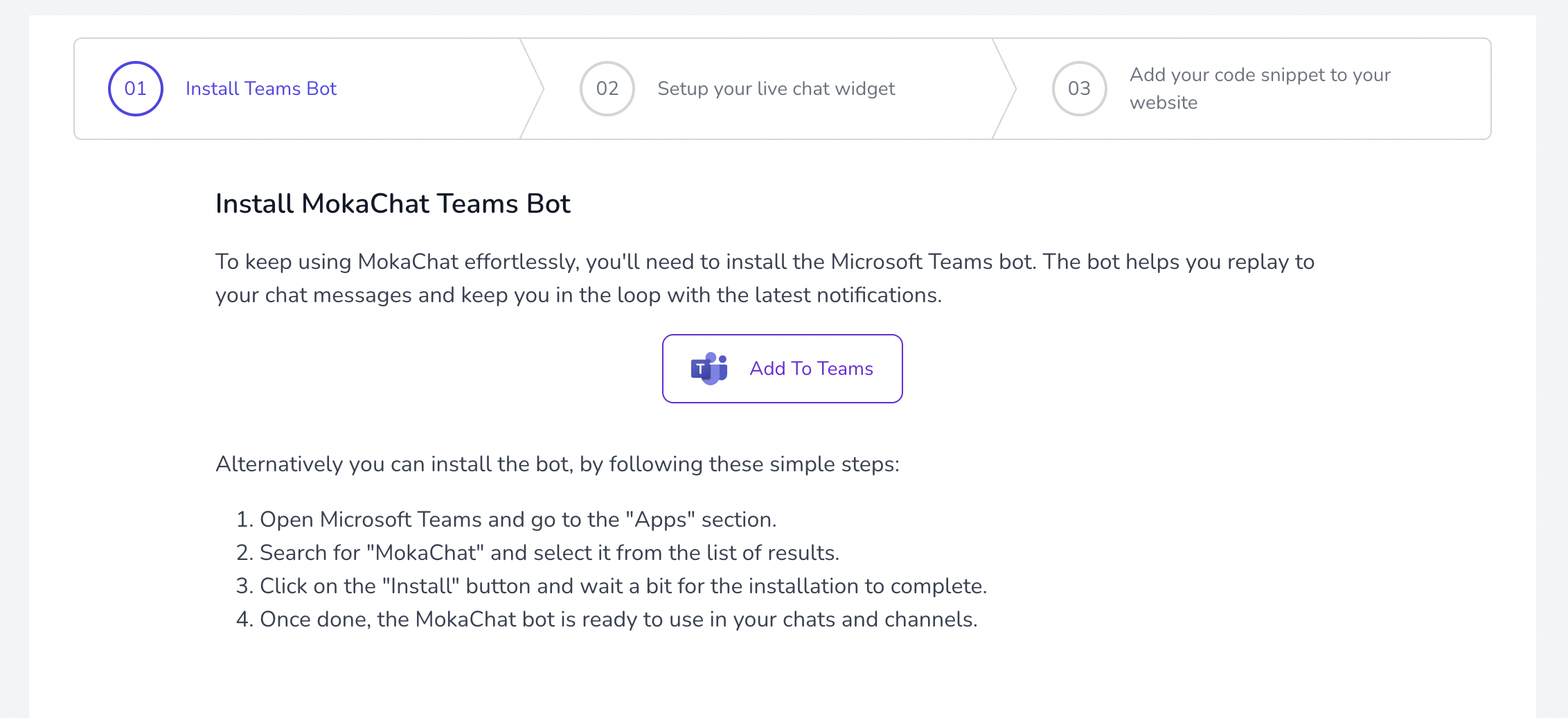 2. Once you have installed the MokaChat bot, you can create a new Live Chat widget by clicking on the "Create Widget" button.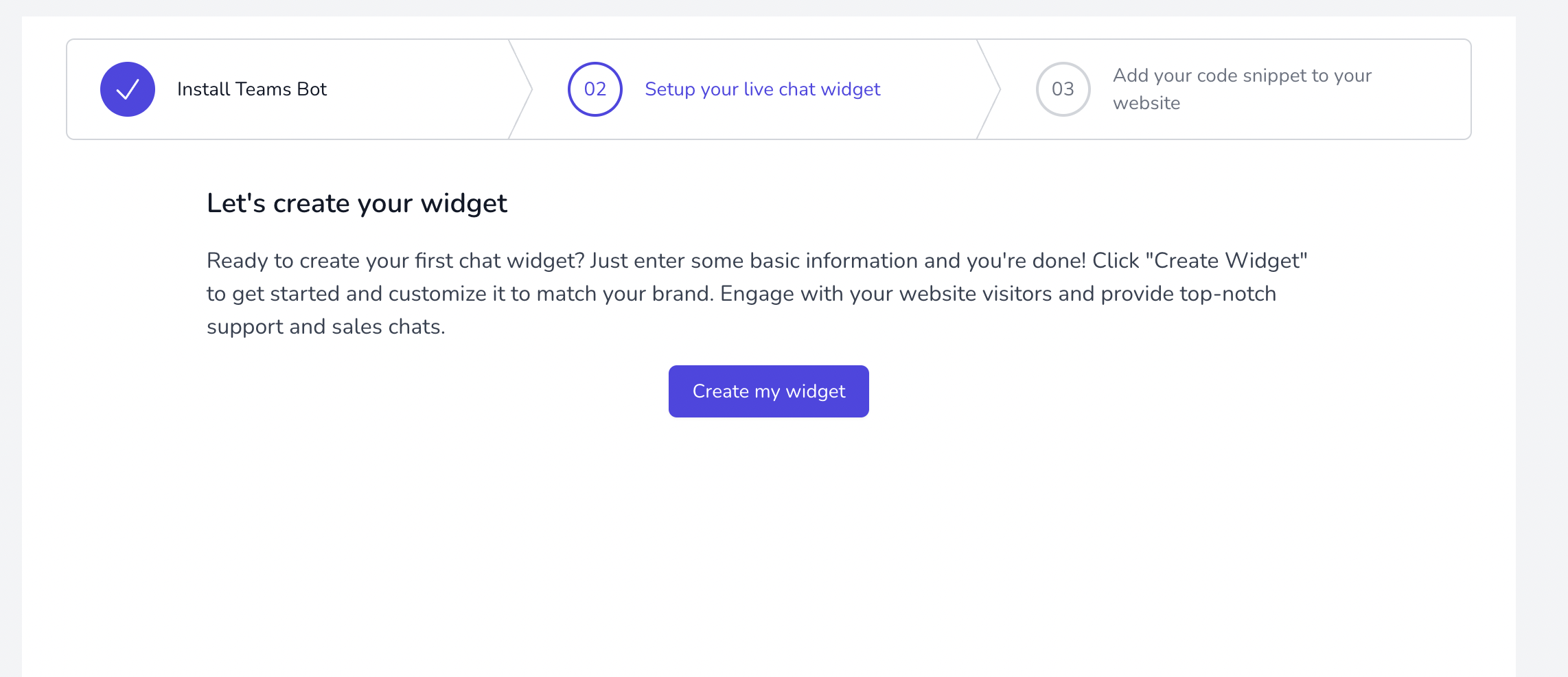 3. You can then customize your Live Chat widget by changing the widget color, and adding a custom message to display on your website. You can also choose to enable the "Chat with us" button to display on your website.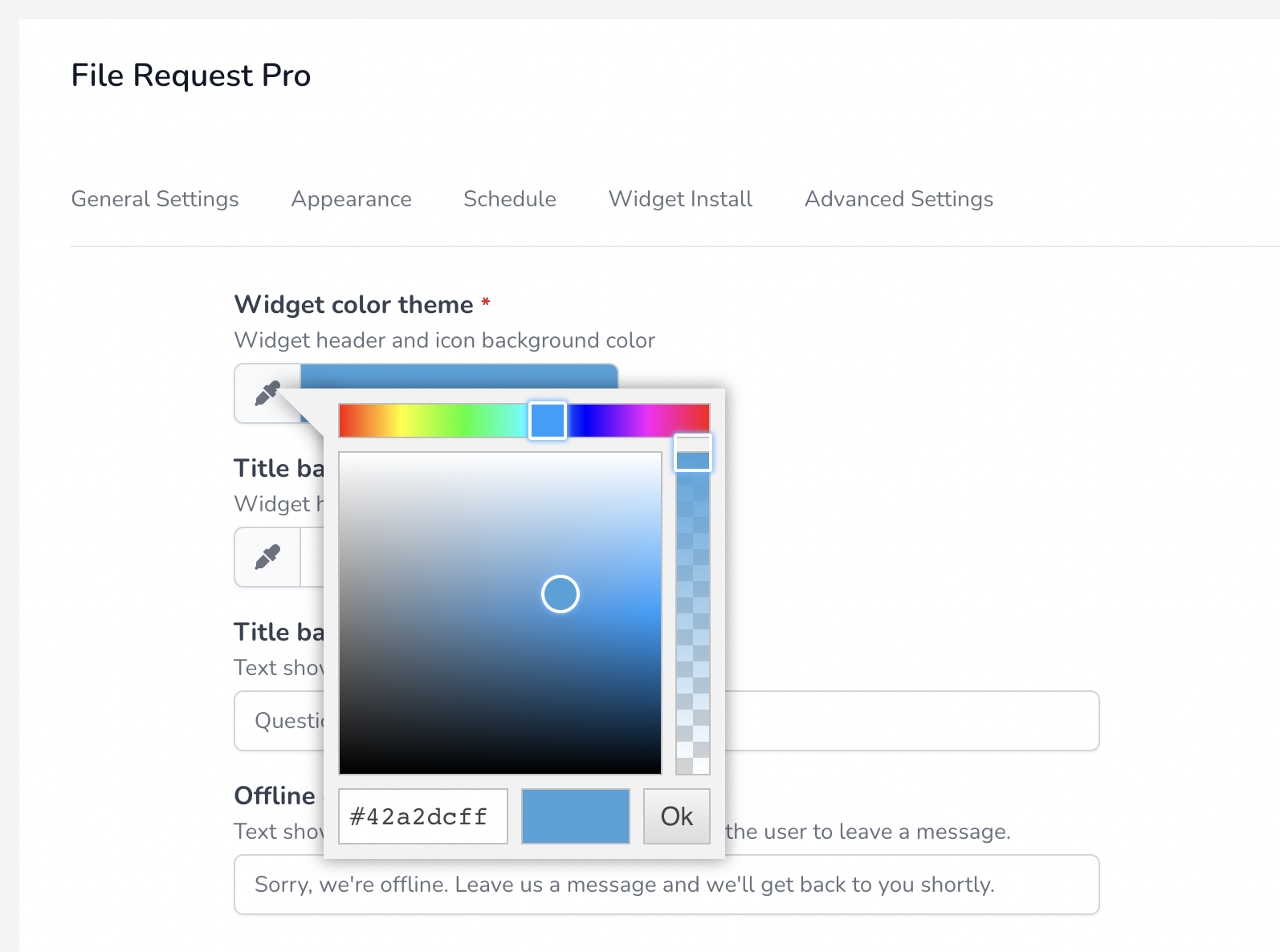 4. Once you've finished customizing your widget, you can click on the "Preview Widget" button to test your widget.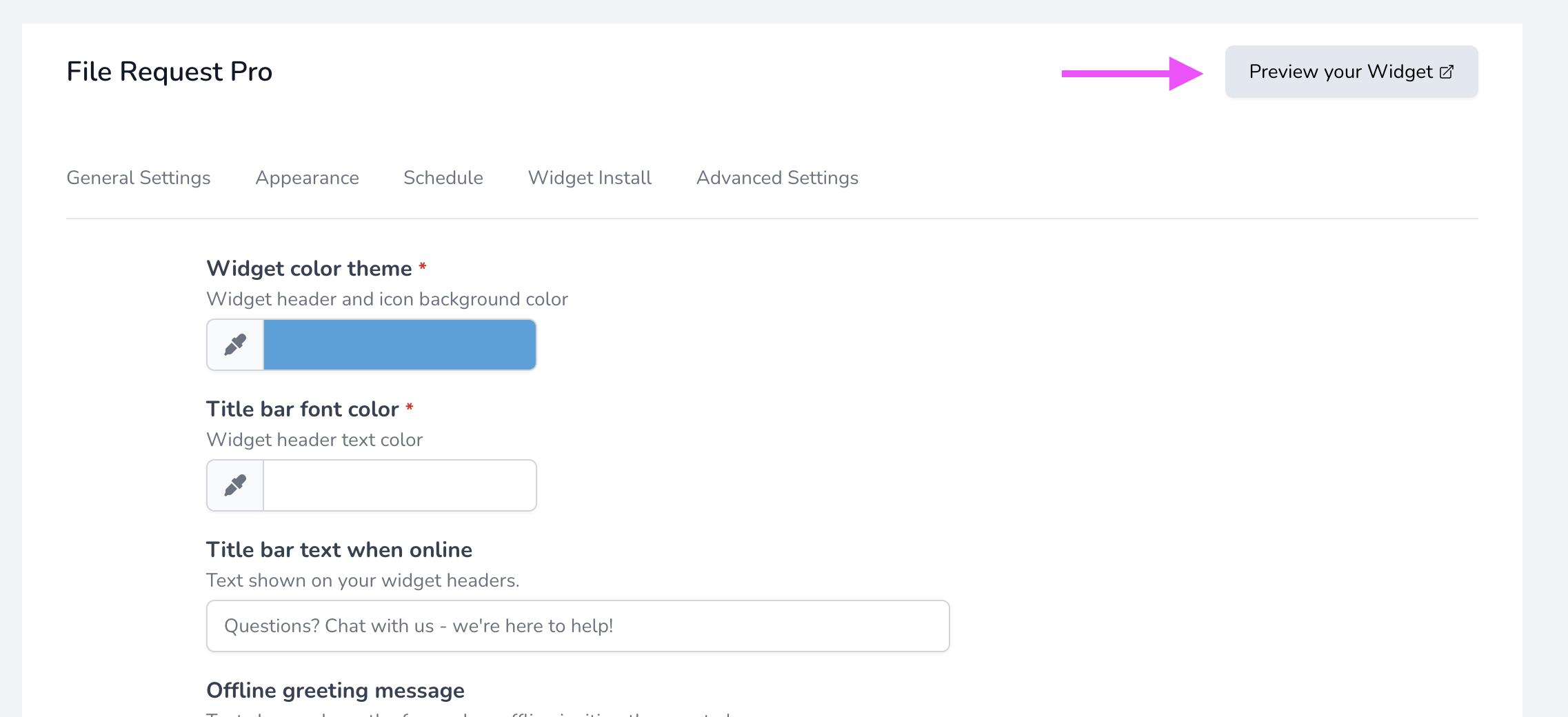 You could just send a message and you should see the message show up on your teams channel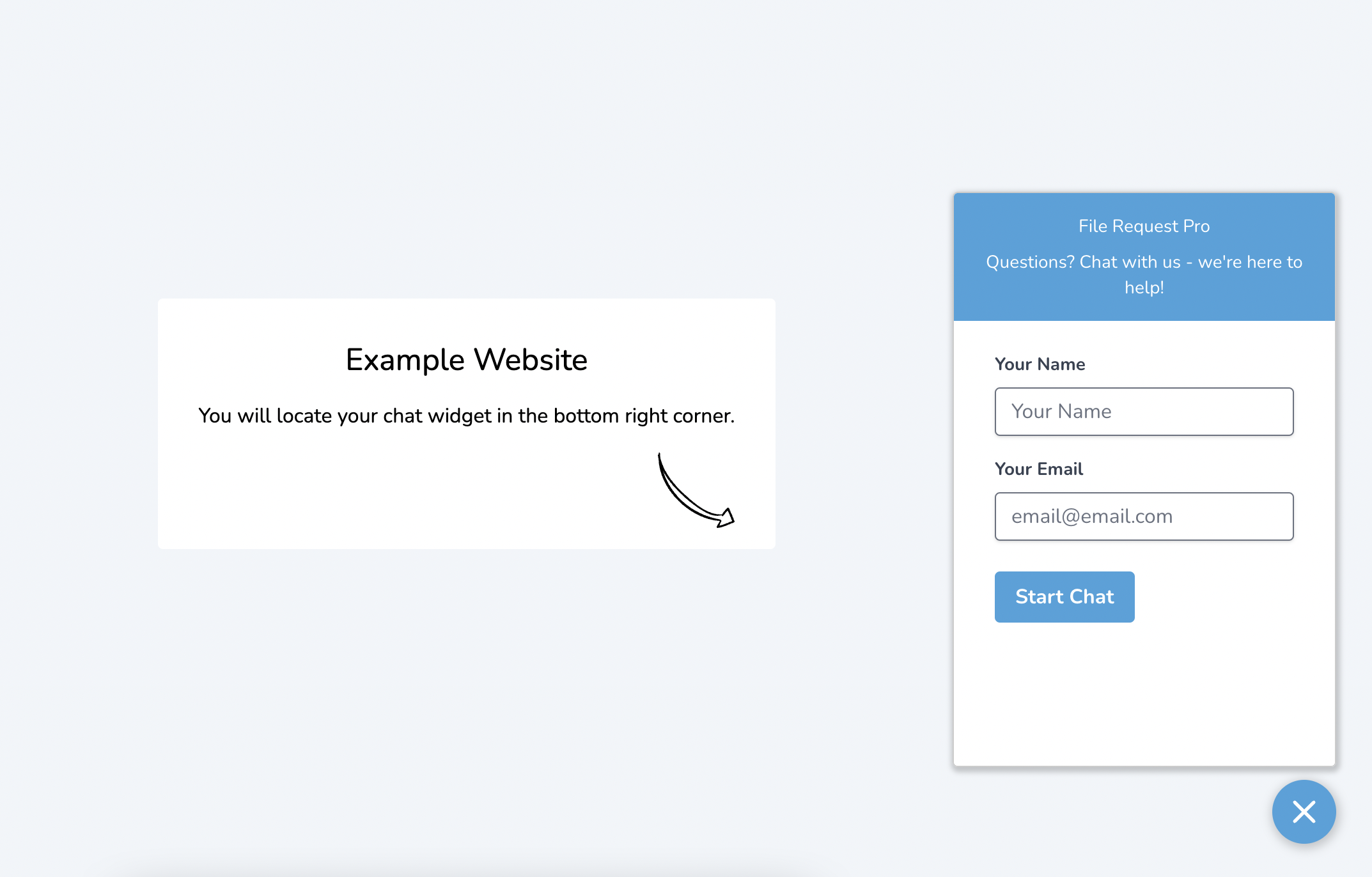 5. Once you're satisfied with your widget, you can click on the "Widget Install" to get the embed code for your website.

Done! You are ready to talk to your website visitors directly from teams.
Chat with External users using MokaChat Live Chat
If you're already a Microsoft teams user, then it's annoying to have to keep switching tabs to response to your external users and customers.
With MokaChat you can easily chat with visitors directly from Microsoft Teams. Provide help desk and customer support to your website or software users, all from inside Microsof Teams.
Sound promising? See MokaChat pricing or try the 14 day free trial.