Advanced Settings
---
In addition to the basic settings for your live chat widget, you can also configure advanced settings that allow you to specify which pages the widget should be displayed on and which pages it should be excluded from.
Your Widget Advanced Settings
To customize your widget's appearance, follow these steps:
Go to the widget list and find the widget you wish to update.
Click on the settings icon (gear icon) to open the widget settings menu.
Click on the "Advanced Settings" tab to access the widget appearance options.
From the "Advanced Settings" tab, you can edit the following options: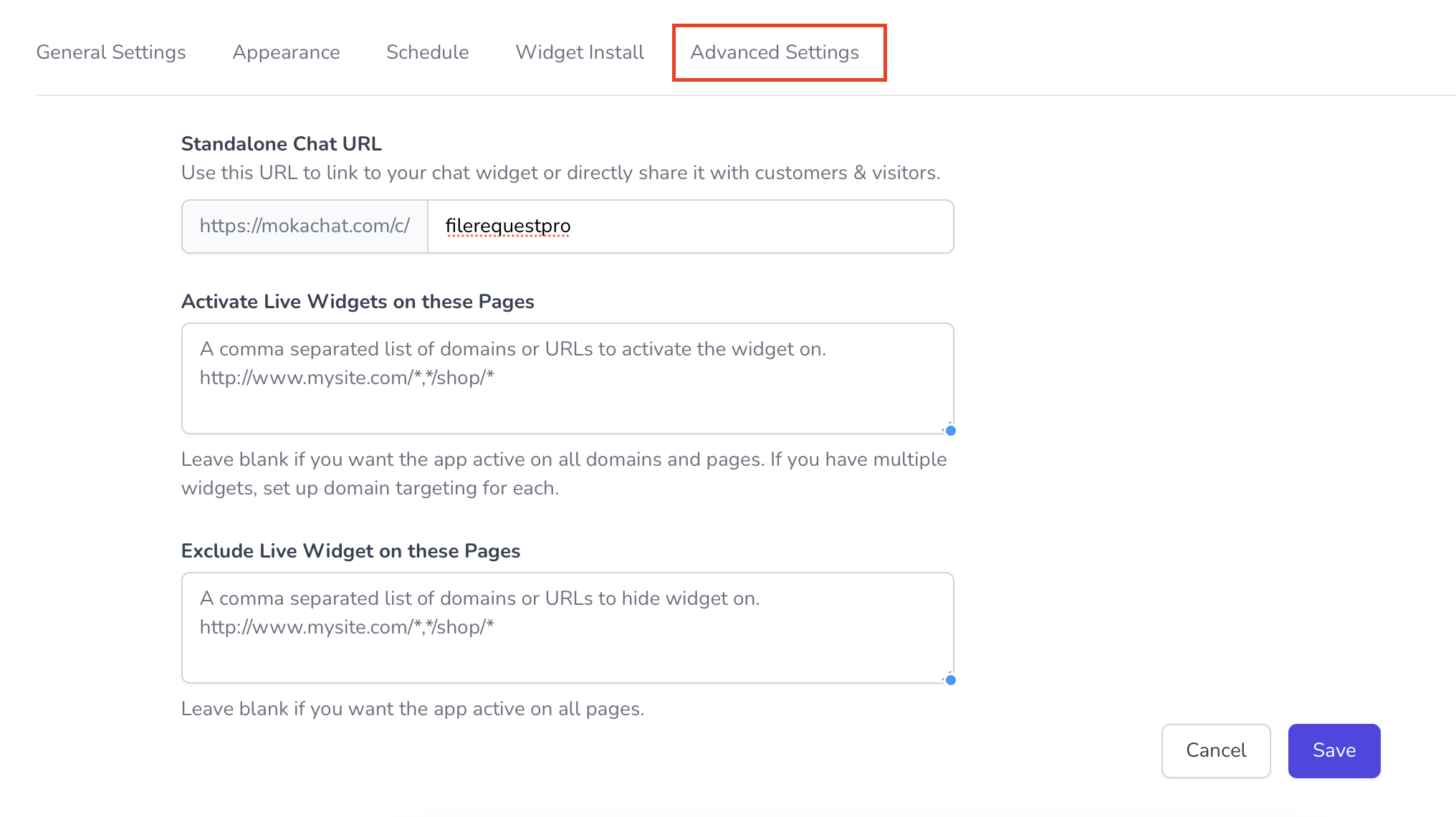 The "Activate Live Widgets on these Pages" option allows you to select specific pages where you want the widget to appear. This is a useful feature if you only want the widget to show up on certain pages of your website. Simply choose the pages you want from the list provided, and the widget will only appear on those selected pages.

Conversely, "Exclude Live Widget on these Pages" allows you to specify which pages you don't want the widget to be displayed on. This can be useful for hiding the widget on pages that don't require it, or on pages where it may interfere with other content.

If you have any questions or issues with configuring any of these settings, please feel free to contact our support team for assistance.